Get a Free Demo of VC4-IMS Software
View VC4-IMS software for network inventory by requesting a FREE demo
Book Your Demo Today
Do you wish for an end to end visibility of your network in one tool? One place to go to for Inventory Management?
Request a demo today and learn how VC4's software will help you with:
Lower risks, OPEX and CAPEX costs

Increase revenues and margins

Increase customer satisfaction and lower response times?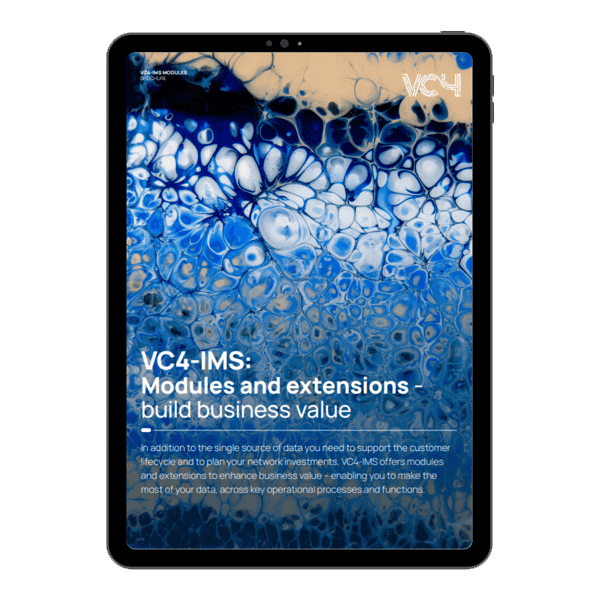 About VC4
Headquartered in the Netherlands, VC4 B.V. has developed a proprietary inventory management system, scalable to any size operator. In operation since 2004, our customers use VC4-IMS to support their telecom network operations (plan, build and operate) for the fixed line, mobile and wireless networks, in hydro and electric utilities, submarine cable systems, radio link networks, and wholesale activities.
We believe inventory management is critical to network transformation, which is why our flagship product, VC4-IMS, provides a single source of truth currently unmatched in the market and is available off-the-shelf.
Want to know more about how our software can help drive your transformation?
Contact our Business Development Manager, Peter van Hartingsveld via email